AI Ethics Code
The use of Artificial intelligence (AI) is spreading at a rapid pace covering more and more areas of human life. This sweeping proliferation of AI technologies raises concerns in society: how safe is AI for humans, in what areas is it acceptable to use AI, who will be responsible for the actions of AI?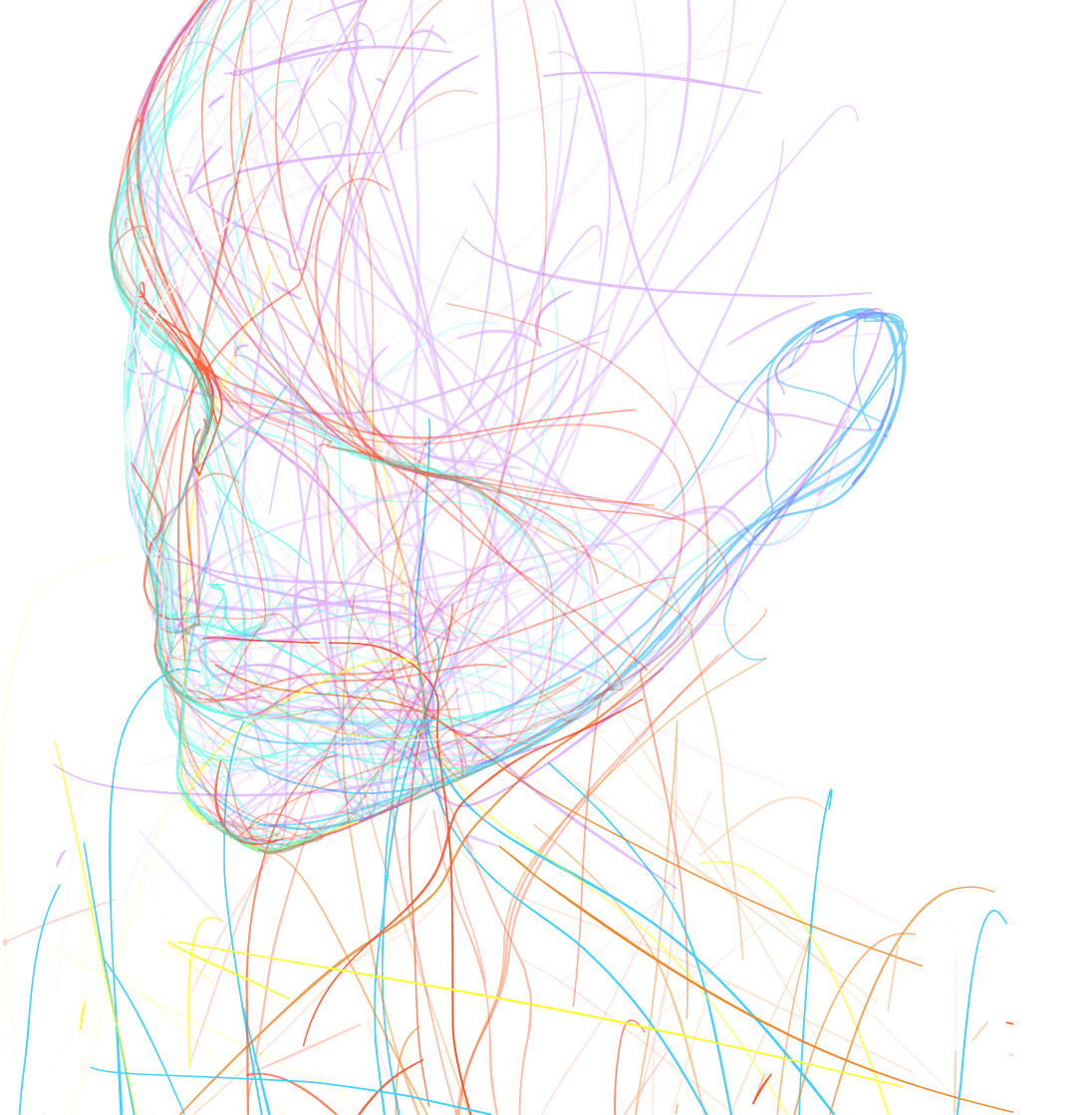 What is the AI Ethics Code?
This is a uniform system of guiding principles and rules designed to create an environment of trusted development of AI technologies.
The document has a nonbinding nature
Adherence to the Code is voluntary
The Code applies only to civil developments
Signatories to the AI Ethics Code
Here you can find the list of organizations which have already joined the Code and expressed their commitment to the principles of the AI ethics




Commission for AI Ethics Code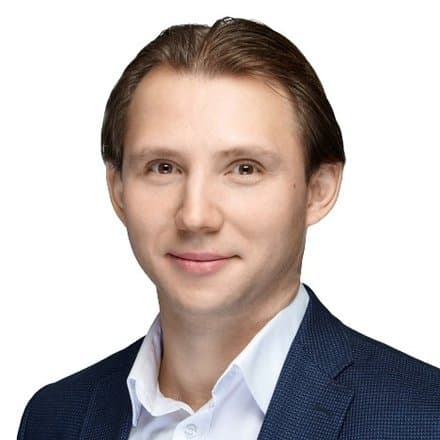 Andrey Neznamov
Head of the "Normative Regulation" working group, AI Alliance Russia;
Managing Director of the AI Regulation Center, Sberbank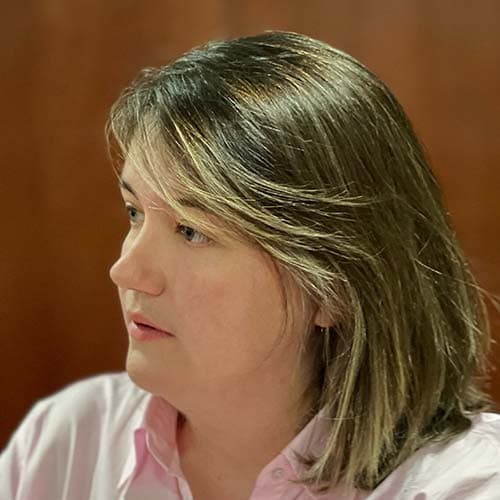 Anna Abramova
Director, MGIMO AI Centre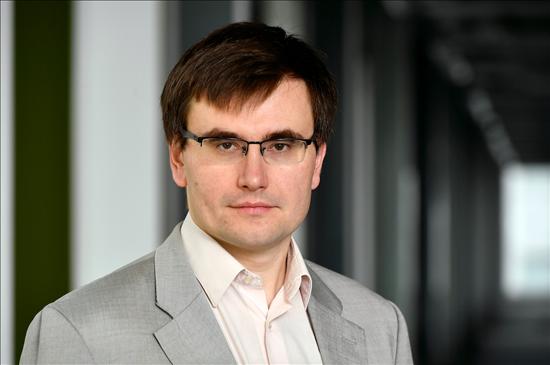 Sergey Izrailit
Vice-President for Development and Planning, Skolkovo Foundation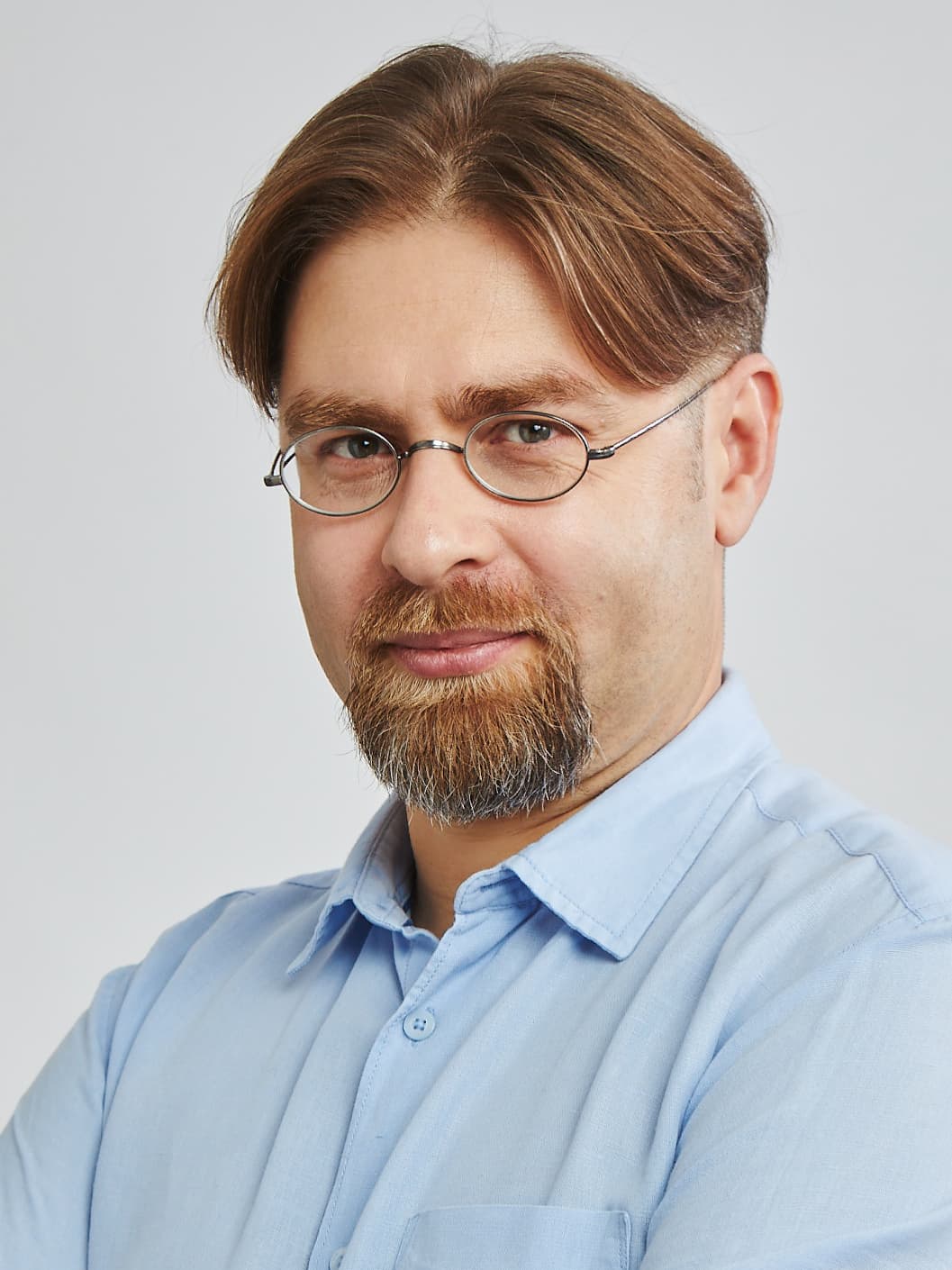 Alexander Krainov
Director for Development of Artificial Intelligence Technologies, Yandex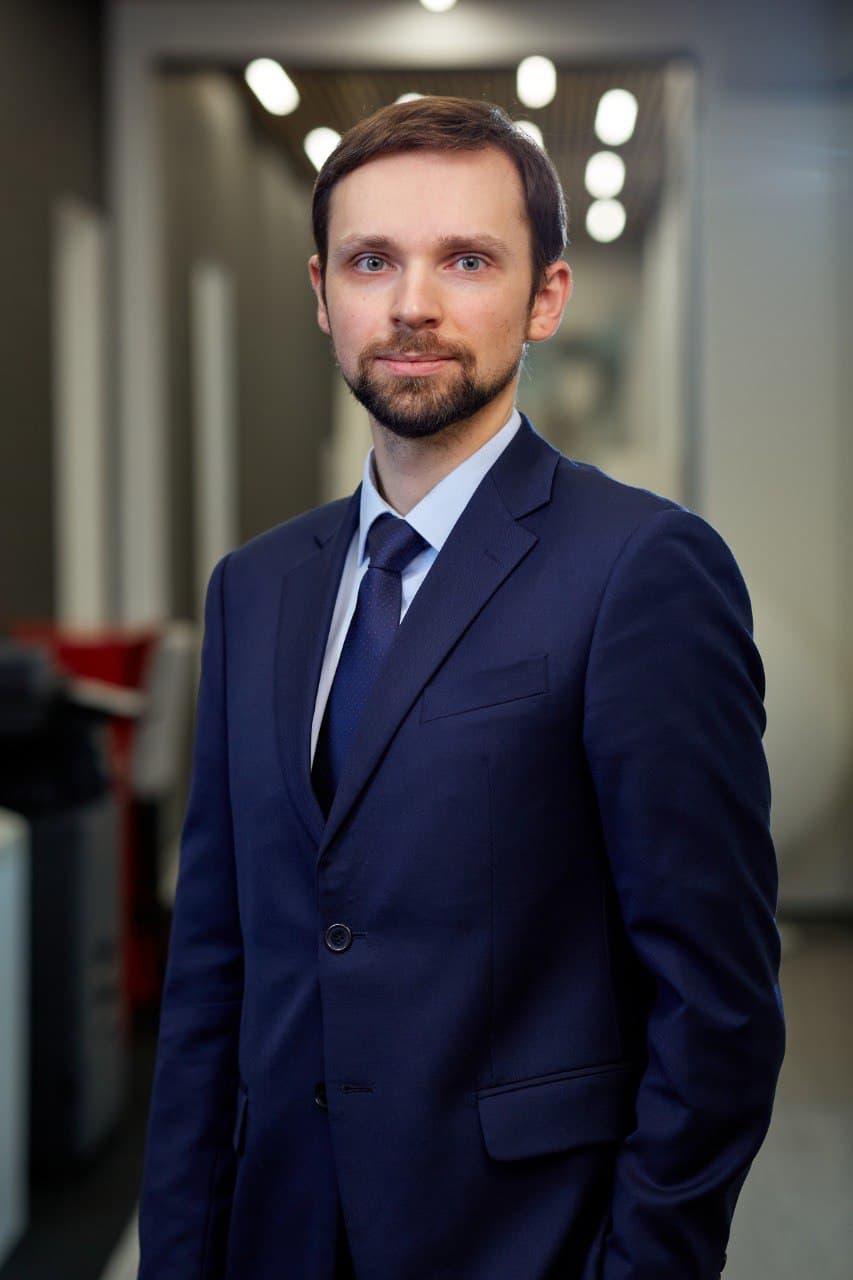 Alexander Malakhov
Head of Digital Development, Center for Strategic Research Foundation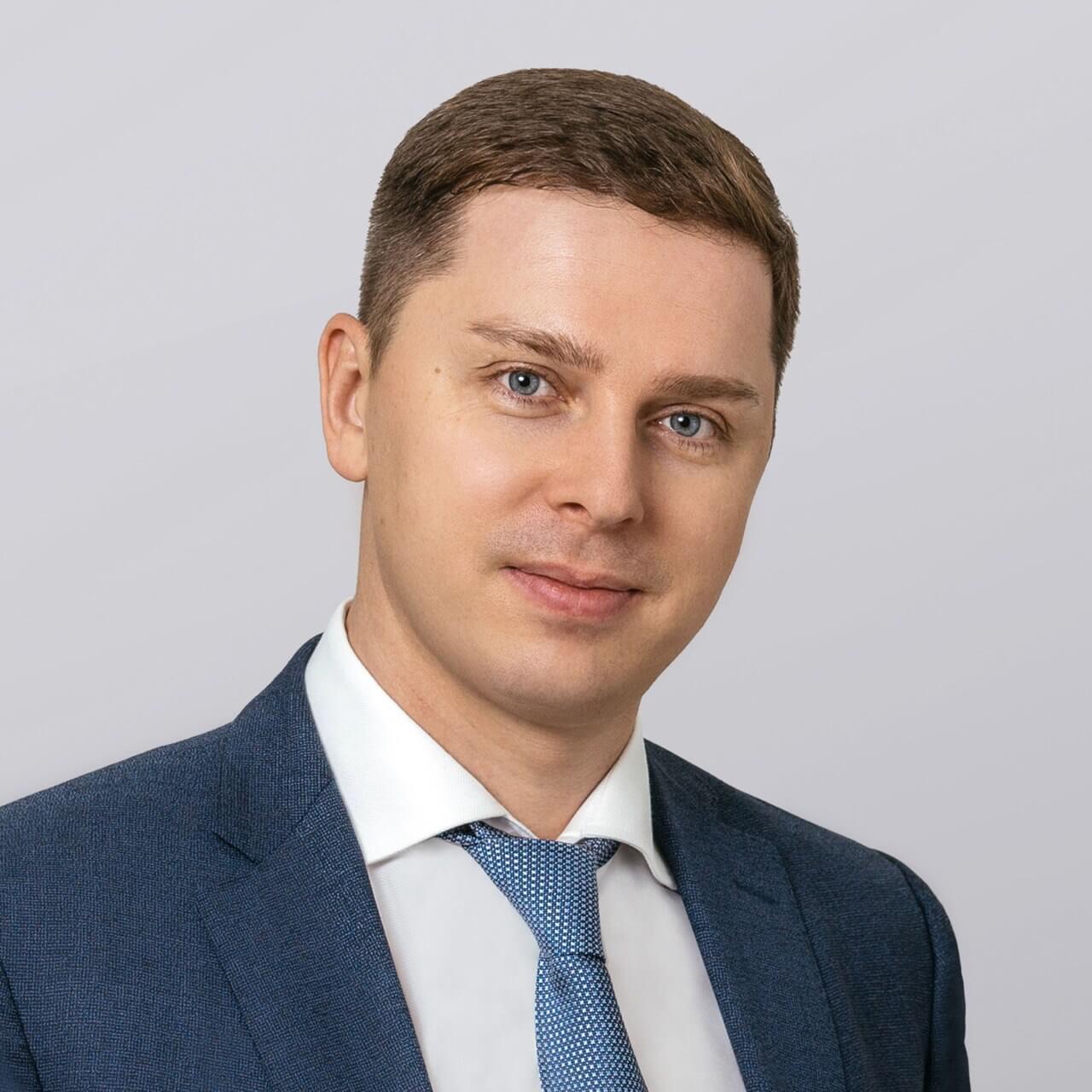 Vladimir Nelyub
Doctor of Technical Sciences, Professor, Director for the AI Technologies Research and Education Center of Bauman University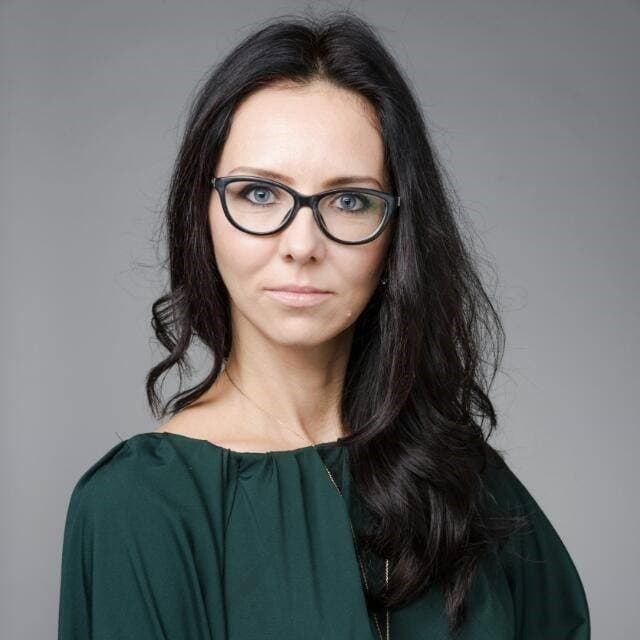 lena Suragina
Head of the Ecosystem Regulatory Support Group, MTS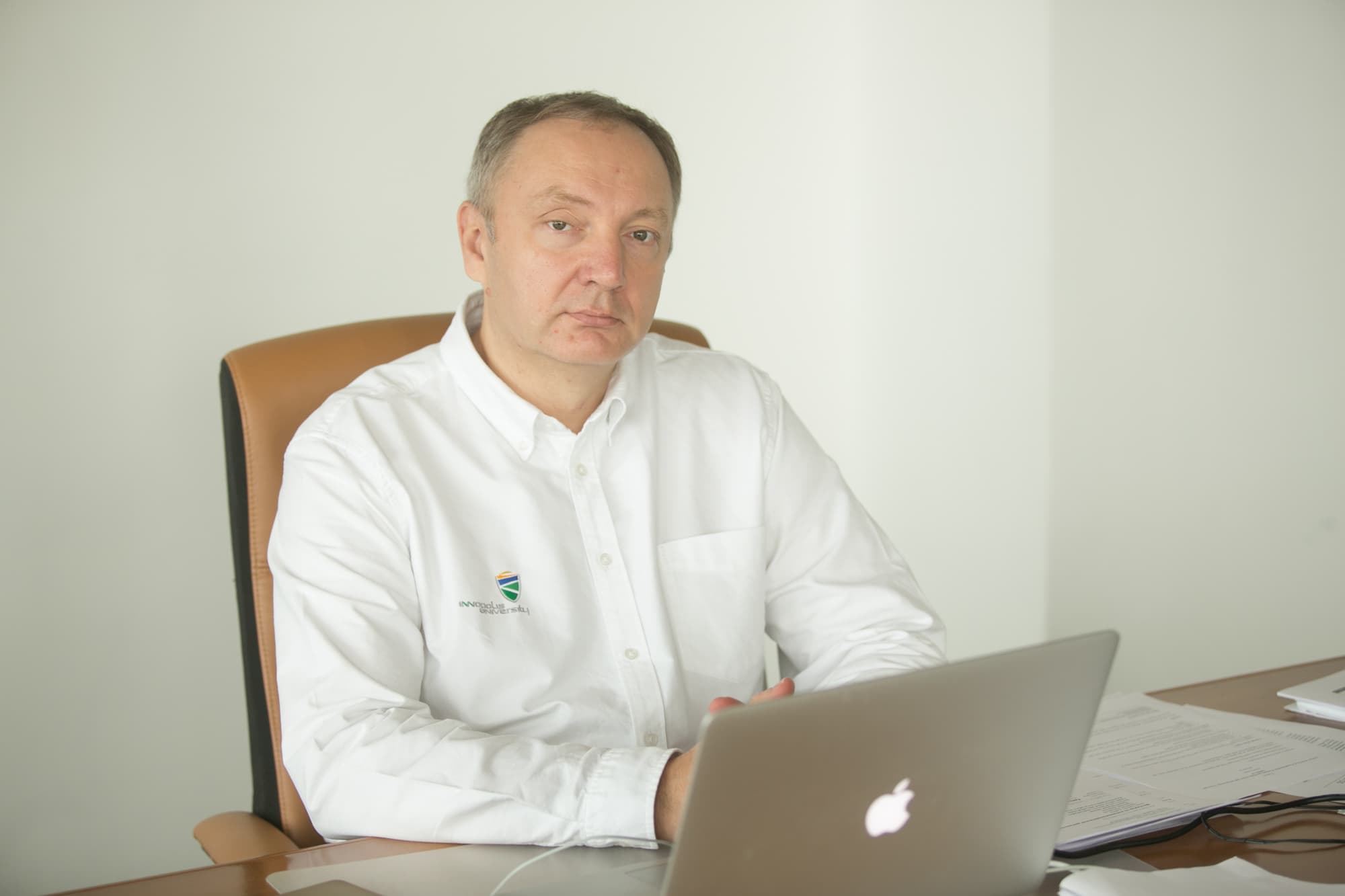 Alexander Tormasov
Rector, Innopolis University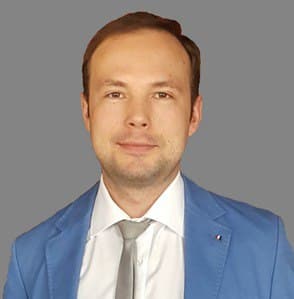 Yuri Tsvetkov
Expert on International Regulation of Artificial Intelligence and End-to-End Technologies, Skoltech
Executive Secretary of the Artificial Intelligence Committee of the Commission of the Russian Federation for UNESCO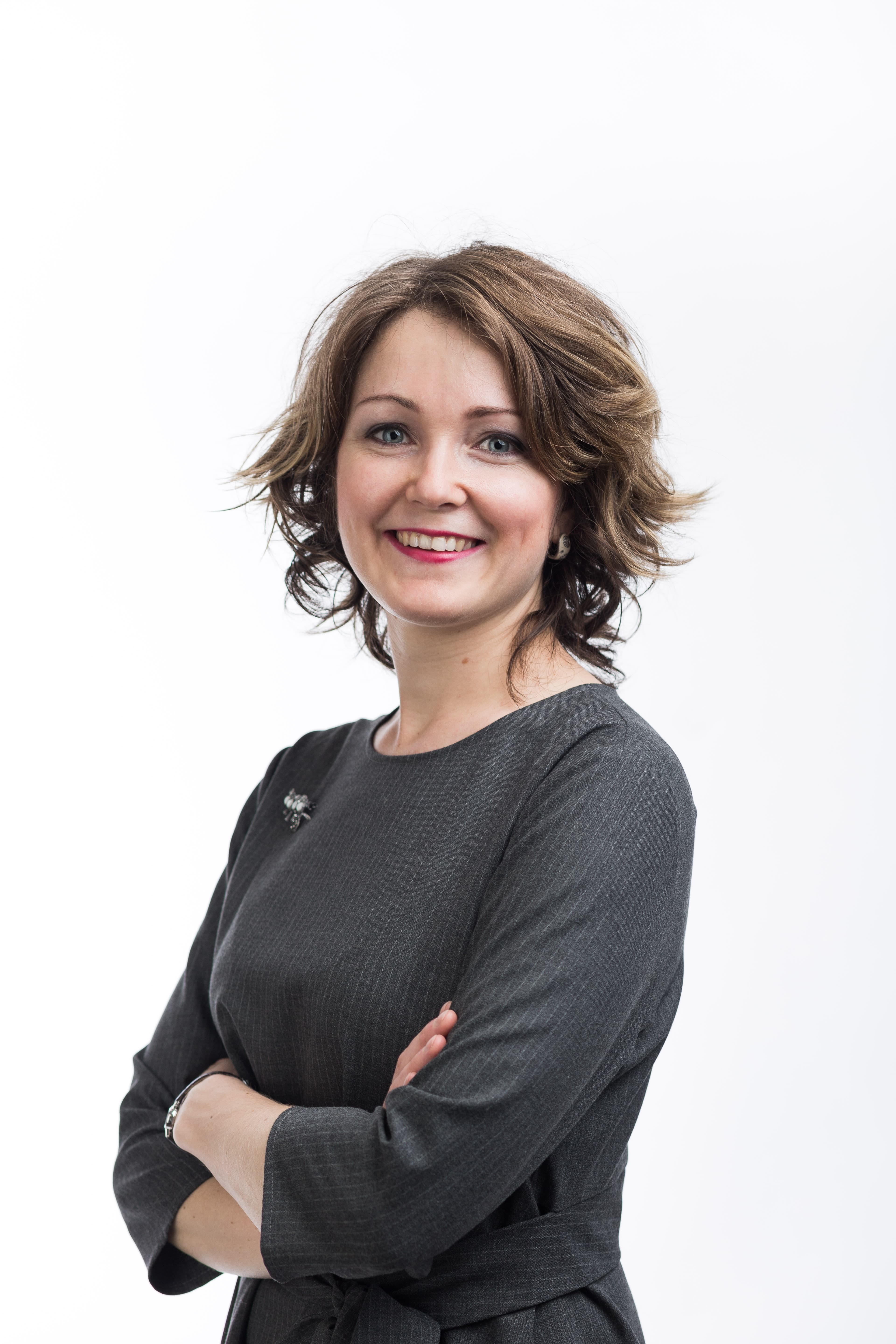 Daria Chirva
Head of ITMO University's "Thinking" Educational Module
Past Events
Most significant and interesting news in the field of AI ethics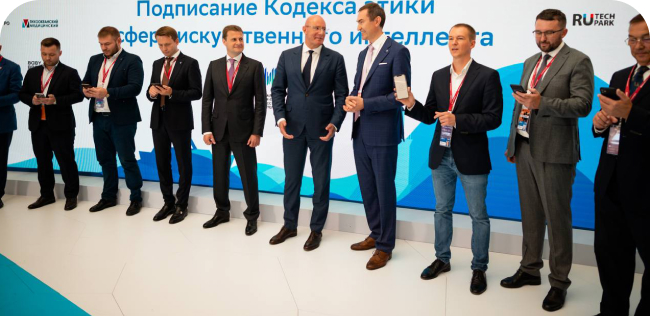 New Organizations Joined the AI Ethics Code
Eleven Far Eastern organizations signed the Code during the Eastern Economic Forum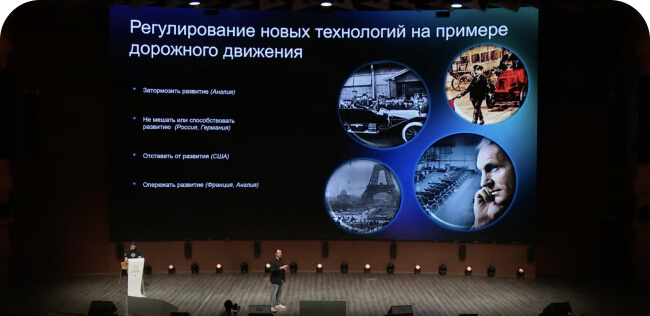 The Code Presented at the Machines Can See
The summit participants got acquainted with the main provisions of the Code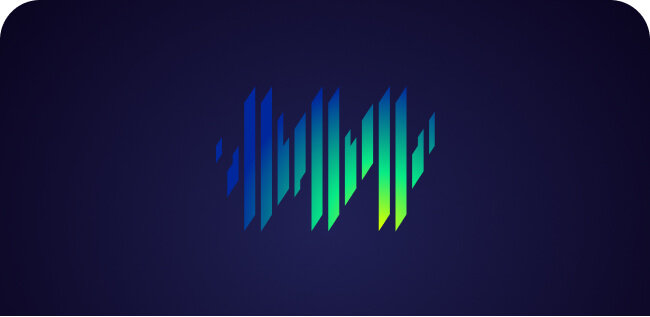 Commission on AI Ethics Code Established
The Commission will ensure the interaction of the Code participants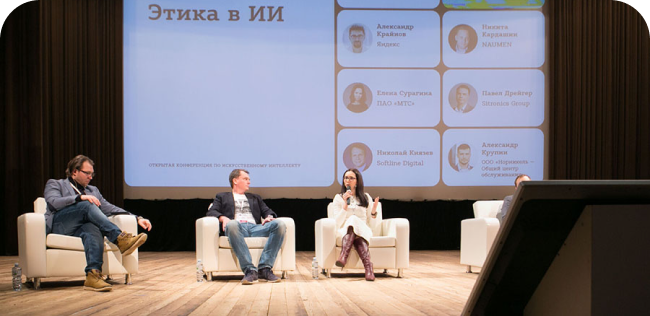 AI Ethics Discussed at the OpenTalks.AI
Experts of the AI Alliance held a session with the participants of the Code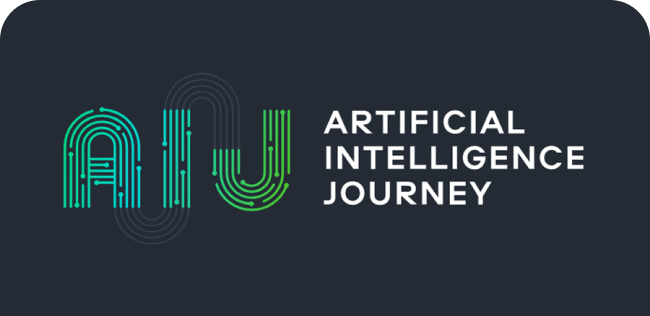 Eight Organizations Joined the Code during the AI Journey
About 30 companies and organizations have joined the Code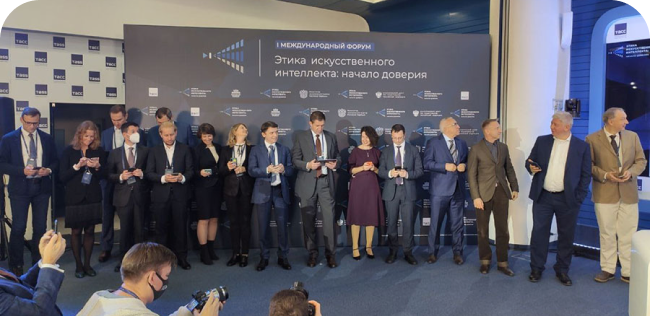 Russian Leading Tech Companies Adopted the AI Ethics Code
The document was signed at the International Forum "Ethics of Artificial Intelligence"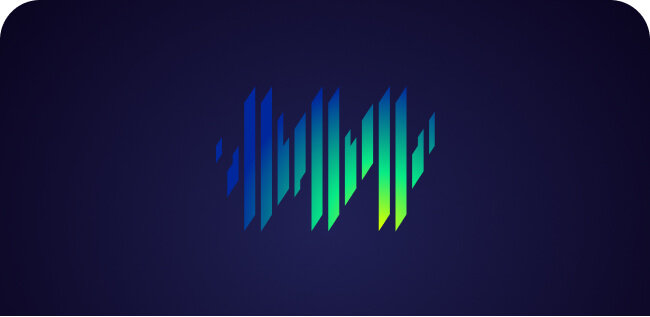 The AI Ethics Code Discussed at the Federation Council
The Code will solve the problem of the distrust to AI
Join
Become a signatory to the AI Ethics Code